Africans are characterised by their really dark skin, almost flat noses,natural wavy hair among other characteristics. Long before natural hair care routines and products became a fashion trend, precolonial cultural groups used their hair as means of identification, beautification and craftmanship.
Igbo
According to Ukpuru, "The crested hairstyle ojongo was popular until the mid-20th century, it is a distinctive feature of Igbo arts depicting women. Women used ornaments like thread, feathers, shells, bone, wood, beads, Igbo currency, coins, or cloth; mud containing colourful ores, yellow and red camwood powder or paste and palm oil and charcoal were also used for style."
During the pre-colonial era,some Nigerian ethnic groups were known for their distinct hairstyles which consisted of pleating, plaiting, and top-knots, and the inclusion of other objects in the form of elaborately carved woods or ivory combs, strings, cowries and wigs of human hair. Here are pictures that shows Africa's magnificent hair creativity.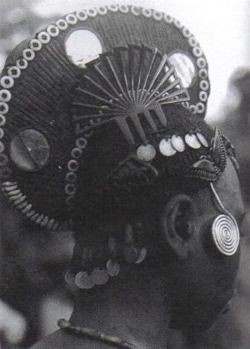 igbohair pinterestigbohair pinterest
Sometimes, thread was used to create the hairstyle, called Isi owu( owu means thread), which is still common among some women till today.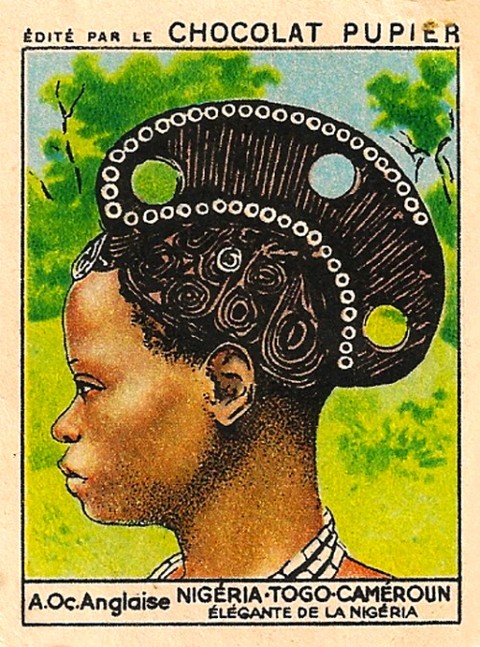 Élégante De La Nigéria" (1950), trading card with an illustration of an Igbo woman [Ukpuru]Élégante De La Nigéria" (1950), trading card with an illustration of an Igbo woman [Ukpuru]
Big structural hairstyles that used charcoal dust and palm oil, resulted in the hair being cut off completely as it could not be undone, according to G. T. Basden in his 20th century expose, Among the Ibos of Nigeria.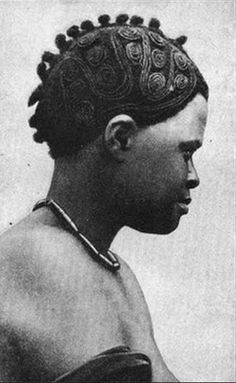 igboigbo
Fulani
The ancient Fulani hairstyles consisted of mo-hawk-looking structures that spread all through the areas the nomadic people passed. They usually make use of threads and beads to get the full look. This is a look that has endured for several decades and is still very much popular among women of this group today.
While Africa produced a lot of art in areas like pottery and crafts, African hair was not out especially in an ethnically diverse nation like Nigeria. Taking time to be a part of this glorious history is highly important. That way we remember our ancestors and the cultural lineage of our communities and tribes.
Long live Africa.